Lausanne International Toastmasters Club
Our mission: To provide a supportive and positive learning experience in which members are empowered to develop communication and leadership skills, resulting in greater self-confidence and personal growth.

What makes our club special?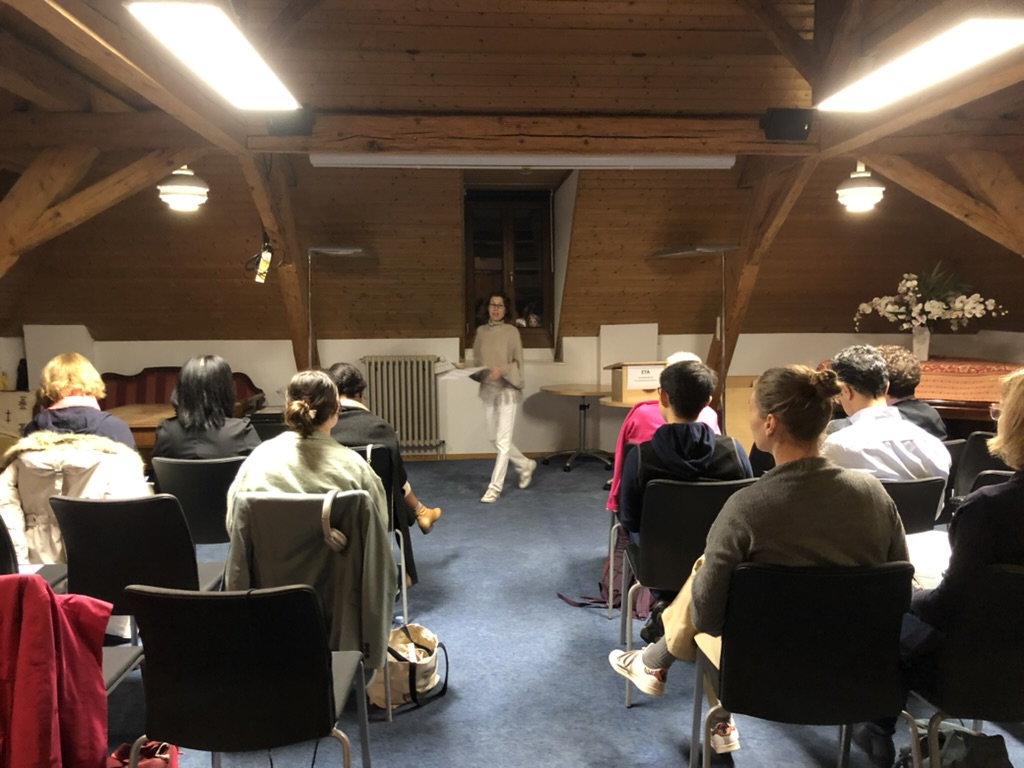 Member diversity: Our club is composed of students, expats, coaches, engineers, writers, … which translates into a rich variety of speech topics and nourishing intercultural exchanges.

Exceptional location: Conveniently located in the center of Lausanne, our meetings are easily accessible by public transport or by car (with parking areas nearby).

Curious? Come and visit us for free!

We meet every 2nd and 4th Wednesday of the month.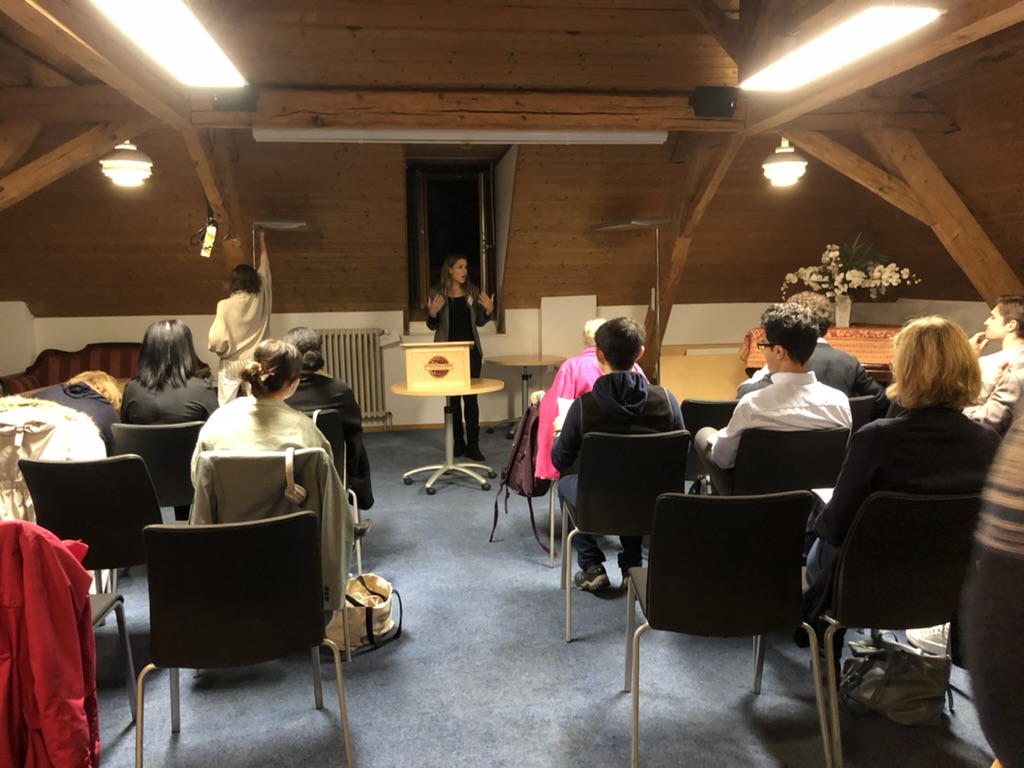 How does it work?
Our club consists of 30+ members who meet biweekly. A meeting normally lasts around 2 hours (7:15 PM – 9:15 PM). The agenda goes as follows:
We start with prepared speeches: our members present speeches of usually 5-7 minutes that are prepared in advance according to their current progress in the educational programme. Each speech is followed by one minute of silent feedback.
We continue with Table Topics: an exercise of impromptu speaking where participants are asked to elaborate for 1-2 minutes on a given topic.
We have a short break to chat and to get to know each other.
We conclude with evaluations: each prepared speech receives a personal evaluation by one of our members, which gives everyone an opportunity to learn from each other.
One thing that you'll love at Toastmasters meetings is the applause. At first, you'll be applauded for your effort; later you'll be applauded for your skill.
Our meetings take place at Maison de la Femme. It's about 10 minutes walk from Lausanne Station and close to Eglantine bus stop. Or if you come by car, you can park at the Bellefontaine car park (it's accessible at all hours) or on the street nearby.
You are welcome to attend three meetings without any obligation to become a member and at no cost. You don't even need to call first… just turn up and enjoy the evening! After three meetings as a guest, we will ask you if you would like to become a member.